Newsletter: Exploring Berlin
Fellow nomads,
This is an historical moment, as it is the first newsletter of BecomeNomad.com.
Firstly, thank you all for registering, and apologies for taking so long to publish the first newsletter.
I am sending you all my regards from Berlin, a great nomadic destination, although a bit cold in February (the flight was too cheap to miss).
Since this is the first newsletter, a short introduction is needed. BecomeNomad is a blog exploring the various aspects of a nomadic lifestyle: Making a living on the road, traveling on a budget, social life, nomad philosophy, and much more.
The basic idea behind the blog is to introduce you with the possibility of changing your life by becoming a nomad, constantly changing locations. I think you can use some of the information in the blog, even if you have no plans to become a nomad, since the topics relate to few concepts that are relevant to all of us: Changes, traveling, finances and personal growth.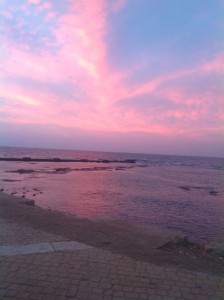 So what's new in the blog?
We started a new section of nomad interviews. I have interviewed two nomads so far (Earl from Wanderingearl.com and Aaron Freed), and their insights are relevant to anyone considering to become a nomad (Audio versions are available on the site). Earl has been on the road for more than 14 years now, and Aaron has developed a great system of avoiding flights by hitch-hiking sail boats.
Some of the most interesting articles we have published recently are:
Lifestyle design and how you can actively decide on a lifestyle change.
How to get cheap flights.
Also, since we want to be totally honest in regard to the problems you will encounter as a nomad, we recommend reading the article about the disadvantages of nomadic lifestyle. (The lone wolf photo is there for a reason)
I have also started doing some Nomadic Lifestyle events and Meetups, the latest of which was in Berlin. We update on those events in our Facebook page.
Other than that, we are currently working hard on creating a nomad community that will be integrated in the site. More details about it in the next newsletter.
Feel free to reply to this email and send me any ideas or questions you might have.
Wishing you happy journeys in 2014,
Eli and the Becomenomad team
Related Posts