April's updates (from Berlin to the Ukraine)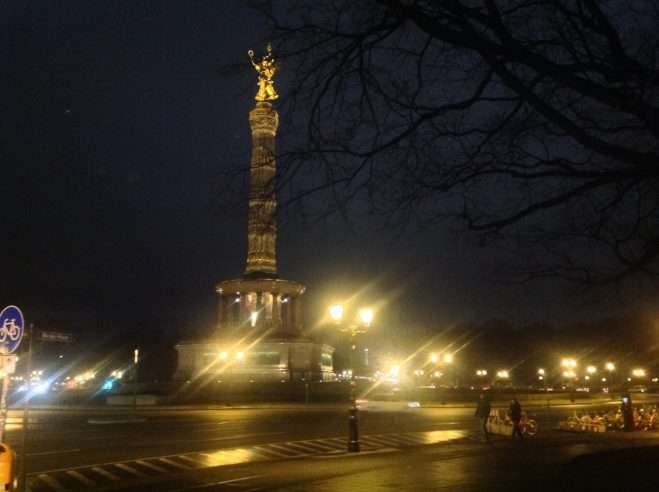 Hello nomads,
I am happy to send you our second BecomeNomad.com newsletter ever. This might be even a more historic moment than our first newsletter, as deciding to do something for the first time is good, but creating a habit and by doing it for the second time is even better.
What new habits are you currently working on? Not even one? Come on… 🙂
Let me start with a few nomadic location updates.
After 3 months in "Hipster" city of Berlin, it just became much more hip, since I just left it. Berlin is great, and if you have a chance to spend a period of time there, make it happen. I also did a few weekend trips to Prague, Hanover, Hamburg (my favorite) and Leipzig.
I am now back in Israel for a month, and going to the Ukraine on the 7th of May. Wish me luck…
What's new in BecomeNomad.com?
Firstly, I am working less on the blog than what I used to… I had to switch to doing some freelancing work in addition to working on my two startups. As you probably know, whatever doesn't feed you (or your ego) gets pushed to the side. I will do my best to add more content soon.
I am just glad I found a routine (my nomadic routine/way of life) that allows me to keep on being a nomad, no matter how busy or crazy my life becomes. Unlike a blog, a project, or a promise to yourself, when you find a natural way of life, it just fits in to any mess you might be.
I am glad to say that we were announced as one of the best Digital nomad blogs out there by Odesk. It doesn't make me rich to be mentioned there, but it is a great ego boost. Ego should be fed daily to maintain fit and happy. It is our radar to show us who is a friend, and who is an enemy. Odesk is now a friend.
Let's move on to some interesting articles we posted recently:
The first is practical and I like it a lot. I think you can all use it once you embark on your long term travel plans since it deals with the best ways to save money while traveling. Money is important. I know we are all interested in spirituality (being nomadic is a part of it), but considering our physical and emotional weaknesses (Sleep, eat, drink, EGO) money is freedom. At least, until reaching a certain point when you have too much of it, and then it becomes our master. Don't worry though, nomads hardly reach that point (it's not something being mentioned in best blog lists gets you). Travel cheap nomads, you are not tourists.
Recently, I assembled an article about the most influential sources about nomadic lifestyle. Why do I recommend other sources? There are more talented nomads than me out there, especially in writing (the spell checker in word makes everything red for me, I only started learning English when I was 8). Some of the links there are super informative. After you give them a try, you might never go back to Becomenomad again.
But before you go for good, can you please like our Facebook page and get amazing nomadic updates in return? It doesn't really bring any benefits for us, but I need to get 412 likes. My ex cat that was sent to a good friend after I decided to become a nomad (The full story on our about page) now has a facebook fan page with 411 likes. I don't know why, but it seems unfair that a few cat photos can get you more likes than a serious nomadic blog that was mentioned in the best nomadic blogs list. Let's correct this disturbing situation together; the world is unfair enough as it is.
Feel free to reply to this email and send me any ideas or questions you might have.
Wishing you happy journeys,
Eli and the Becomenomad
Related Posts