Why is co-working vital for digital nomads?
[sg_popup id="1″ event="onload"][/sg_popup]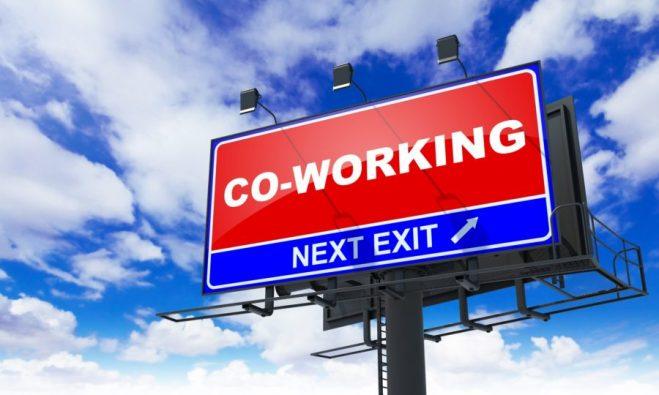 Click here to view the Global Co-Working Map
Written by Lavinia Losub
Co-working spaces and "workations" have been hot topics for a while now. To meet the ever-increasing demand, the number of spaces catering to digital nomads in places like Bali, Thailand, Barcelona, San Francisco, London and elsewhere is growing exponentially.
But what exactly attracts digital nomads to these spaces?
Asked that very question, three entrepreneurs from different parts of the world, with different roles in their businesses and styles of traveling, all seemed to agree on a number of reasons co-working is vital when on the move:
1. A social group and a network of like-minded people
"Co-working spaces are geared towards people working, so you don't get stuck with people who only want to party. It's much easier to focus and work when you are surrounded by other people who are working themselves," says Kent Babin, a location-independent professional and the CTO of GoldenPay, a company that introduced e-commerce in Azerbaijan. He has been working from Bali and Canada over the last few months.
"As a digital nomad, when you get to a new location, you don't know anyone, you're lonely and bored, so it's great to meet people who think like you do. The social cycle is also definitely important. If you talk to your friends who are employed, they don't understand the challenges you have as an entrepreneur," adds Jonas, a full-time digital nomad from Germany specialized in WordPress solutions. He is currently working out of Bali and among his last temporary homes were Sydney, China and Spain.
"Whether you are in Bali, Thailand, Paris, Greece, Silicon Valley or anywhere else in the world – it's comforting to know that you can always connect and meet people and work side by side with them. It can get very lonely too if you are travelling and working on your own – even if you have a distributed team. I also find it important to connect with other female entrepreneurs as there are many levels to relate and support each other," comments Andrea Loubier, the CEO of Mailbird who coordinates her business while being on the move. She was born in France and is half American and half Filipino. She is currently in Sweden and travels quite often to Bali, where part of her team is located.
2. Professional inspiration and knowledge exchange
Another aspect is getting new business perspectives: "when you're sitting alone, you can't focus for the whole day, so if there are other people around, you are suddenly inspired to share your knowledge and equally learn from theirs", remarks Jonas.
"Sometimes you need to connect and share with people outside of your business for moral support, knowledge exchanges, help, resources and just overall psychological well-being," agrees Andrea.
"Co-working is like a hostel for professionals: you have an immediate social group and knowledge sharing; new, interesting people are always coming and going which helps you find ways to improve what you are doing," observes Kent.
3. Accountability and discipline
"As an entrepreneur you don't have a boss, so if you are co-working with like-minded people and you know how to use that to our advantage, you have some kind of accountability, which is very helpful for your discipline," thinks Jonas.
4. Motivation and productivity
"It's never easy to do things alone and just as important to have a community that is conducive to your overall business development. I can work passionately on growing my business in environments that stimulate productivity, vision and drive among a diverse array of other entrepreneurs," reports Andrea.
"For me, the co-working environment is rather productive. I definitely feel more motivated when I can talk to people around me," concludes Jonas.
The underlining remark and leitmotiv is that while people at home might think that everything is picture perfect (and most of it is), the reality is that life on the move can get terribly lonely. Co-working spaces create a feeling of belonging to a like-minded community, as well as boost your motivation, productivity and offer access to resources you might not otherwise know about.
With more and more people ditching the corporate rat race and turning nomadic, it is increasingly important to be aware of the benefits these spaces and programs have to offer and fully take advantage of them.
Happy co-working and see you somewhere in the world!
Lavinia has lived in 6 countries on 3 different continents over the last 7 years. For most of her career, she has been helping organizations, clients and partners expand and enter new markets.
She currently lives in Bali, where she runs Project Getaway, a series of events that brings together on the Indonesian island entrepreneurs and digital nomads from all over the world. For a full month, they co-work and co-live in a luxurious paradise-like, chore-free environment. It is, basically, a retreat, an incubator, a conference, a network gathering and a working holiday all in one.
Project Getaway inspires and supports its participants to take their business to the next level with the help of the other carefully selected candidates, as well as coaches, specialists and speakers. Stunning beaches, high-end facilities, adrenaline-pumping water sports, exclusive networking, legendary parties and exotic cultural events are all part of the package, offering the perfect balance between being productive and truly enjoying life.
Related Posts