3 things to consider when going on a long trip with your car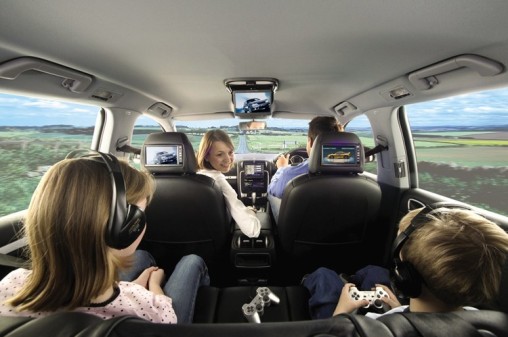 Written by Katelyn Dawson. Going on a trip with your friends or family is fun but it can quickly turn sour if you're not prepared. So before you take your car out on the road, remember these three things to save yourself and your folks hassle along the way.
Make sure everyone is on the same page
Everyone may know the intended destination but not everyone may be versed on the desired stops en route. If you're traveling with kids who get bored quickly at stops, you may want to consider planning shorter trips. Also, if you traveling for long distances make sure to stop at least every two hours so that people are able to stretch their legs for a couple of minutes.
If you're a smartphone user, there's an app that can help you save a lot of time and frustration when explaining potential stops to your fellow passengers. Roadtrippers is an app that uses Google Maps and clearly layouts your route and finds convenient establishments to stop on your way to your destination. Roadtrippers also saves you time and cost by presenting the best possible routes to your destination.
If your trip involves crossing borders, make sure to bring the necessary travel documents with you (such as passports), as mandated by the country you're going to. If you're crossing by car, a border patrol official will ask you your purpose for visiting and what you're bringing in to the country. If you're planning on bringing along your pet, make sure to check the country's travel requirements for dogs and cats. Here are Canada's guidelines for bringing your pets to the country as a way to gauge the commonly asked questions.
Make sure to have your car checked first
The last thing you want to happen on your trip is for your car to suddenly stop working in the middle of nowhere. So, before going on a very long trip, make sure to schedule a preventive maintenance check first. Check the tire pressure, oil, water, brake fluids, and make sure to bring an extra can of gasoline for emergency purposes. If you cannot find a gasoline station for miles on your journey then this something that you could potentially fall back on in emergencies.
Know your parking options to save costs
If your travels involve parking at an airport and flying outside the country, know your parking options can help your reduce costs significantly. Not all parking fees are fixed, and you can save a considerably amount if you use long-stay parking. This type of parking is very prevalent in European airports and North American aviation hubs, too. You may want to avoid valet parking as this costs more. The best way to save money when parking at airports is to park the car yourself and hop on to an airport bus that makes its rounds within the compound.
Related Posts