Coworking Workations for Digital Nomads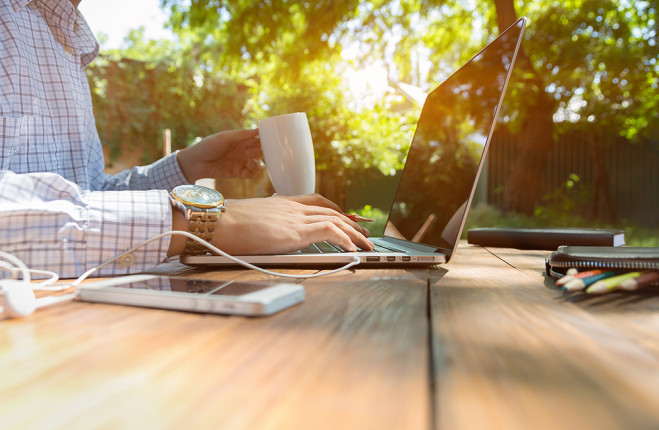 Click here to view the Global Coworking Map
Written by Simona Boccuzzi.
In our daily life Smartphones, Social Media, and Internet are everywhere. That would make you think that the perfect holiday would involve taking a break from the digital world, but a new phenomenon is changing this idea. More and more often, both professionals and digital nomads are joining a "coworking holiday", or "workation" (from the combination of work + vacation).
The concept is simple: single travelers can visit a new location, and at the same time work from a shared space, while meeting other people with the same needs and the same passion for travel.
This type of holiday attracts profiles of people who work online, i.e.: bloggers, designers, programmers, freelancers, online entrepreneurs and translators. Digital Nomads are lucky enough to have a job that do not require physical presence in an office, are free to travel full time and work from anywhere (with the right internet connection).
After meeting, sharing and traveling with other Digital Nomads it becomes clear that one of the most common needs is to be able to share the love for traveling with people from the same background. This is what makes a difference between a 'normal' holiday and a workation: the willingness to make new connections with like-minded people while traveling, possibly sharing the same living and working space.
The most popular areas for so-called workations are obviously those where a good infrastructure is combined with a low cost of living, making longer stays affordable. On top of all, we find Chiang Mai in Thailand, and Ubud in Bali, the two main points of reference for Digital Nomads. Here you can live well on the cheap, working from shared offices and enjoying an international and interesting environment.
In Bali you can find operators as Hubud, a coworking space completely built of bamboo which annually attracts hundreds of digital nomads from all over the world, and others as Livit Spaces, which provides the participants with accommodation in a villa and a shared work space.
Also in Europe things are moving fast, and especially Spain is starting to attract more and more digital nomads, through various initiatives that provide the necessary infrastructure for this particular type of holiday.
One of these operator is Wanderlust Lab, the project of Simona and Alessia, two Italian girls with a passion for the digital world and for travelling. They organize a week-long workation in Barcelona, providing the participants with accommodation in a villa and a shared workspace.
Barcelona is becoming more and more an important hub for the digital nomad movement, lured by the excellent infrastructure, the great geographical position (five kilometers of beaches in the city, and the Pyrenees one hour by train), and for the international vibe.
Even the organizers of Tropical MBA chose the Catalan city for their annual convention, which will bring in town a few hundreds of digital nomads from all over the world.
Barcelona will become the next Chiang Mai?
It's quite likely, since the elements are all there: low cost of living, free wifi everywhere, and smart politics that encourage investments and entrepreneurship.
And after all, who wouldn't like to work from one of the "Chiringuitos" on the beach?
What are workations all about then? By joining this work retreats, freelancers, online entrepreneurs and remote workers can meet in a space to focus on their work, to immerse themselves in an extremely productive atmosphere and meet people with similar interests. While work is the main activity of the day being in an interesting location lead the opportunity to participate to entertainment, cultural or sport activities."
Participants are generally selected according to their skills, but the most interesting part is that it creates collaborative environment, where everyone can discuss and learn from each other. It is not a standard holiday, but an experience that combines travel, work, sports and networking. "
About Simona Boccuzzi
Originally from Italy expat since 8 years, she has been working in the marketing department of different multinational companies such as eBay, PayPal, Bitdefender. She's supporting the project of Wanderlust Lab from Barcelona.
Creator of iFitunes (www.ifitunes.com) app, she's very interested in the iOS developement world as well as the marketing one and looking forward to the next Workation event to meet new Digital Nomads to share skills, experiences, etc.
Besides her professional path, she loves photography and enjoys cultural and food experiences while traveling. She's a frequent member at the gym: somehow the expensive food taste needs to be rebalanced with healthy habits.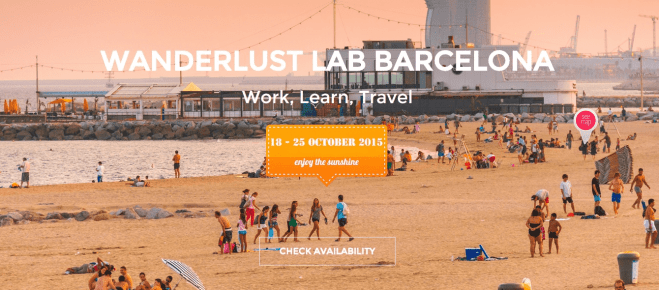 Related Posts