Trending Digital Nomad Locations, Cities and Hubs in 2018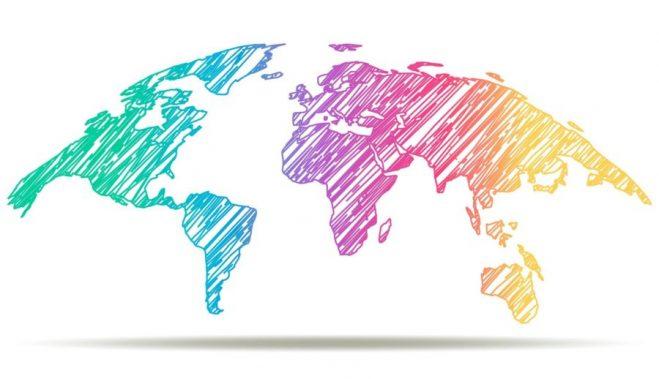 The following article is a curated list of current trending digital nomad cities and hubs around the world. It's based on the knowledge I've gained from constantly changing locations as a digital nomad since 2010.
To make the list of trending digital nomad locations less overwhelming, I've divided it into sections. Each section is either based on Geography, level of popularity of the location (Hubs representing the highest), and other categories such as high value for money. You can skip the introduction and jump right to the relevant category by using the menu below:
The list will mostly focus on digital nomad cities and towns since those are big enough to create a digital nomad hub; a place which reached a critical mass of digital nomads and allows you to easily connect and socialize with them. The list will also include some relatively unknown "Gems" which can become digital nomad hubs in the future. While updating this article, I am also using the feedback received from various sites, mainly from the Dynamite circle community.
While building the list, I have also tried to refer to the best article for each location, for those who wish to investigate deeper. The list presents options from different time zones and opposite seasons. This will allow you to find places suitable to your work schedule, while also avoiding extreme temperatures.
Part One:  (Parts 2-3 will appear at the end of the article)
European Digital Nomad Hubs
The following cities are currently the most trending digital nomad locations in Europe. Those cities are already considered as digital nomad hubs, so it will be easy for you to connect with many digital nomads who are already there. In general, Europe is a great destination for a beginner digital nomad with a little bit of savings. This is because the cities there are organized, infrastructure is top quality, and safety is high.
Berlin (*Most popular in the region!), is the hipster digital nomad capital of the world! If you're on a mission to find the perfect combination of a hipster crowd, full of artists, events, with good value for money, Berlin is your place. It should also be noted that Berlin is shaping to be a massive startup hub, which is an advantage for digital nomads who are working on interesting projects and want to connect to potential clients and investors. I know a lot of people who fell in love with the city and can't separate from it. A word of warning – since Berlin is becoming an increasingly desired destination for young artists and tourists (just like Paris in the 30's), the city is changing rapidly. Berlin is becoming more expensive and trendy by the minute, which makes it gradually less authentic, and although it is still cheaper than most of Germany, the value for money is no longer outstanding. It is also worth to mention that Berlin has some tough freezing winters, so the best time to enjoy it and see other digital nomads would be from May to September. Kate elaborates more on Berlin Here.
Prague, the capital of the Czech Republic, is a beautiful and romantic city, offering better value for money than Berlin, and has plenty of coworking spaces and cheap beer. Due to its popularity, it might be a bit too overwhelming in July/August, so Spring is best! Please note that in 2018 the cost of living has increased in the Czech republic, which explains the transition of many nomads to neighboring Budapest.
Read more about Prague
Budapest in Hungary is gaining popularity for digital nomads, by the minute. It's cheaper than Prague, less crowded and touristic and might be just as beautiful. I personally love a few Hungarian inventions such as Ruin Pubs and the unique style of the residential buildings. Budapest has some successful startups and an active coworking and tech community. 1Bag1Life shares more insights about Budapest as a digital nomad destination here.
Barcelona, although more expensive than all other European cities mentioned, Barcelona can't be beat for its mild weather, beaches, mountains and architecture beauty. Barcelona is becoming increasingly popular with affluent nomads with a higher budget who are done with low cost locations and are focused on good quality of life. Digital nomad families also love forming their base there. Barcelona's Entrepreneurs house reports the city to be very walkable with open minded people, and also a great hub for a variety of cheap flights. Better avoid in July/August since prices shoot up and touristic traffic jams are forming all over the city.
For those who want to live more like a local, there are many options to stay in the outskirts of the city, by the mountains, with fast connections to the city center. Read more about Barcelona in this handy city guide from TravelsofAdam.
Lisbon in Portugal is now officially a top digital nomad destination in Europe, and while visiting it in August 2017, I was surprised to see such a high quantity of Digital nomads which resembles you can see in Chiang Mai. This beautiful city is a great option for those who want to enjoy good European weather by the sea while avoiding the high cost of life of Barcelona. The financial crisis that hit Portugal in 2008 has made the costs of life much affordable than it used to be, although a word of warning is in place, since the local economy is now bouncing back fast, and more and more tourists are making accommodation in the city more expensive than what it used to be in the last 10 years. Last but not least, Portuguese are known to be super friendly, and the food is delicious (also the coffee!). For those who want a southern style, chilled European city, with lower costs of living than Barcelona, Lisbon is the place to be. Read Johnny's guide to Lisbon for in-depth details.
Asian Digital Nomad Hubs
Asia has a lot to offer to digital nomads with a combination of great food, low cost of living, friendly locals (and safe stay), and the opportunity to get to know new cultures, religions and activities (Yoga, Thai Boxing, Surfing and so much more).
Chiang Mai (*Most Popular in Region/World!) in Thailand is the embodiment of the digital nomad lifestyle. When historians investigate this phenomenon, Chiang Mai will be regarded as the place that launched a global trend. Chiang Mai is also a good place to start your nomadic journey for various reasons. Firstly, it has an amazing digital nomad community with almost daily events where you can meet other nomads. You couldn't throw a stone there, without hitting a laptop of an aspiring digital nomad. Needless to say, that when you start, the community is crucial. It'll help maintain your emotional stability, help you learn the secrets of the trade and you'll be inspired and motivated by others. Also, Chiang Mai is exceptionally cheap and is situated in beautiful natural surroundings, which allows for nice excursions. Chiang Mai also has great weather conditions, and the only months when you want to avoid it would be from end of February to May (Hot and smokey due to farmers burning their fields to prepare for the next agricultural season). The only disadvantages that should be noted are that the urban infrastructure could be better (sidewalks are rare) which makes walking in the city much less fun than Europe, and there is a lot of noise, especially in the city center (Most digital nomads stay in a nice neighborhood called Nimman where you can rent cheap apartments for extended periods of time)
To sum it up, Chiang Mai is perfect for a beginner digital nomad. Some people stay there for years, but you'll know it's time to move on when you want to get better infrastructure and be in a more business oriented environment.
For more about Chiang Mai, read DigitalNomadGirls' guide.
Ho Chi Minh (or Saigon, as it was called before the war) in Vietnam is a fun city with crazy traffic. Many digital nomad bootstrap entrepreneurs who decided to take the next step after Chiang Mai, settle down in this vibrant and low-cost city. The city has amazing street food, and you should not miss the Vietnamese Coffee. Let Anna continue to explain to you what's so great about Ho Chi Minh.
Bali has been known as a digital nomad hub, for quite some time now. We should mention that this beautiful island can also get frustrating for digital nomads. Tourists pack it all year-round, it has unstable Internet and it can get noisy due to the constant parties going on.
Ubud is the most popular destination in Bali, and has a beautiful scenery and more importantly, allows you to easily meet and connect many fellow digital nomads. Simon and Erin from NeverEndingVoyage will tell you everything you need to know about Ubud.
Canggu might be a better and more relaxed alternative to Ubud. This town has a growing community of digital nomads who rave about it and enjoy a mix of low cost of living, and great coworking spaces. On the leisure side, Canggu offers healthy food, great gyms and yoga studios and amazing surfing opportunities. You can easily explore it on a scooter, or travel to volcanoes and other beautiful islands nearby. There are a few downsides, though. One of which is that the city is developing quickly, and has many construction sites and a bit of noise. It also lacks some important things like specialized doctors and equipment for your laptop. Bali is an island, after all. Conni Biesalski will tell you all you need to know about the pros and cons of Canggu.
Bangkok, the capital of Thailand is one of Asia's most vibrant cities. It's also a digital nomad hub for those who are either heading to or need a break from Chiang Mai. Bangkok has amazing food options and a quite a few coworking spaces. Expats are plentiful since there is a lot business activity going on. The only shortcoming are the frustrating traffic jams that are only getting worse every year and cost of living which is mildly more expensive than Chiang Mai. Bangkok is also hosting one of the biggest location free entrepreneurs event, DCBKK by the Dynamite circle membership site, every October. Read more about Bangkok as a digital nomad destination from Allan and Fanfan Wilson.
Davao in the Philippines also boasts a big community of expats and digital nomads. The Philippines is a good option because of the ocean and the beach, which is great fun. The cost of living is also very low, and the local population is friendly and speaks good English. For this reason, the Philippines, and its top digital nomad city, Davao is considered an outsourcing paradise. Nomads who are growing their business, hiring and building teams, should consider placing Davao at the top of their destination list.
Latin American Digital Nomad Hubs
Latin America is my place in the world. It has the most amazing scenery, awesome people, and a great atmosphere. One word of warning, it is less safe in general than Europe and Asia. You have to change your mindset when you travel there, and this article about avoiding trouble when traveling is particularly relevant here.
Medellin (*Most Popular in Region!) in Colombia is our top South American star. Colombia is an amazing country, and you can read more about the mindset and social aspects of it here. Medellin "the city of eternal spring" is the only digital nomad hub which formed in Colombia, for various reasons. Firstly, the city enjoys good weather (nicknamed as the city of eternal spring), and has an inspiring transformation story from a Pablo Escobar drug cartel center to the most modern and  successful city in Colombia (it even has a Metro). Medellin also has a growing startup community, and the "Paisa" (local Colombians) have a reputation of being the most friendly people in South America. Colombia recent currency depreciation also greatly improved its value for money. The disadvantages are few, but you should take into account the general risk of violent crime in south America, and an increased level of pollution since Medellin is located in a valley which traps a lot of pollution. Want to know more about Medellin? Read this guest post at Johannes' website we-work-travel.
Buenos Aires in Argentina has always been a popular digital nomad and expat destination. The mix of South American fun with European style is hard to resist. Buenos Aires is great for anyone who knows a bit of Spanish and wants to enjoy life, great food (especially meat), football (Dale Boca!) and coffee. Buenos Aires has plenty of coworking spaces and an emerging startup ecosystem, which makes it a fun city to stay in. Among its biggest disadvantages one can mention the fluctuating cost of living due to uncontrollable inflation which affects the value of money you can receive as a tourist.
Santiago, the capital of Chile may be thought of as Buenos Aires' dull sister city. But in many aspects, it's much more mature. It still offers South American fun, with fewer surprises and allows much more focus on work. Santiago is hosting the successful "Startup Chile" program, offering entrepreneurs money in exchange for joining an accelerator program and helping to boost the Chilean startup ecosystem. The only downside of the relative success of the Chilean economy is the high cost of living compared to other South American cities, especially in the capital. The city itself is surrounded by beautiful nature and majestic mountains. When staying in Santiago, don't miss the opportunity to venture south to Patagonia and "Tierra del fuego" and experience the most incredible scenery the planet has to offer.
Playa del Carmen is the most popular destination of the Riviera Maya in Mexico and is considered to be the Chiang Mai of Latin America. The weather is great for most of the year and the beach is inviting. You can even find some coworking spaces in this relatively small town. The few downsides include patchy quality of internet and relatively high cost of living which is attributed to the influx of tourists. Also, few recent crime incidents show that you have to take special care as a long term digital nomad staying in the city. Gean Galea wrote a good review about life as a digital nomad in Playa del Carmen.
USA Digital Nomad Hubs
The USA is usually not considered a country for digital nomads, as the living costs are anything but cheap. However, one cannot ignore the immense business opportunities the US has to offer. We will try to pinpoint a few locations that are not extremely expensive, and also have a growing number of digital nomads and location free entrepreneurs.
Austin in Texas is becoming a popular, high-quality bootstrap location. It's mainly for Americans who feel more secure about their finances and are looking for a place to base themselves. The city offers comfort and the ability to connect with many fellow entrepreneurs, many of which are internet marketing professionals. Austin is a city with relatively low cost of living for the USA and considering its good vibes, it's definitely a place to consider.
Portland is another cool American city, which offers the entrepreneurial mindset, just like Austin. It may be a bit more posh, and a little more expensive. One of the biggest events for location free entrepreneurs, World domination summit, takes place in Portland, adding to its entrepreneurial digital nomad appeal.
San Diego in California is a very cool city, which can get addictive, very easily. It sits right on the border of Mexico, so you can take day trips to Tijuana. The city also has a lot of Mexican influence, including delicious food and great atmosphere. It has arguably the best weather in the States, beautiful beaches and great nightlife. The downside is its location in California, which makes it quite expensive.
Boulder in Colorado is a beautiful city, with mountains surrounding it. It's also a startup hub with a lot of talented people and high profile investors. This includes one of my favorite role models in the industry, Brad Feld. Boulder may not be as central as the other locations in the US, but it provides a mix of nature and business that everyone should consider. Read about Cat Coquillette's digital nomad journey to Boulder.
Locations that are becoming Regional Digital Nomad Hubs
Before switching to the relatively unknown gems, here are a few cities upping their game. Those are already becoming contenders for regional digital nomad hubs.
Las Palmas main's attraction in one sentence: Europe, with warm winter. As a Spanish Island, just at the coast of western Sahara, it is now becoming a digital nomad hotspot which can't be ignored. An abundance of accommodation options, coworking spaces and social life at relatively low cost compared to west Europe is set to keep Las Palmas on a path to become a digital nomad hub. Read more about Las Palmas here.
Krakow in Poland is a charming city, which looks like the stuff of legends. It has majestic castles and horse chariots, alongside the city's numerous trams. Krakow has a fast growing expat community, due to many multinational companies expanding to Poland. Those companies are taking advantage of Krakow's low cost of living, and highly educated and English proficient population. Poland's economy is on the rise, the infrastructure is great and there's a growing startup sector, with many fun coworking spaces. There is a good reason to believe that Krakow can become the "New Berlin" over time.
Taipei in Taiwan is another city I have not visited yet, but heard many good things about. Apparently, there is already a big expat community there. It provides extremely good value for money, while still being an exceptionally advanced and developed city. Here's some more information about traveling Taiwan as a digital nomad.
Hidden Recommended Locations for Digital Nomads
The places in this category are real magical gems. However, those locations will have fewer digital nomads which can make you feel a bit lonely. This means that you'll probably need to spend some time cultivating a social life with locals and might need to invest time in learning the local language. The upside of those less crowded locations is their real sense of authenticity, so you get a lot in return.
The Balkans and ex-Yugoslavia regions are a personal favorite of mine. Some of those countries (Bulgaria, Romania, Croatia) are a part of the EU but not Schengen treaty countries. This allows you to stay there, in case you exceeded your 90 days Schengen tourist visa to the EU. Bulgaria and Romania in particular have new Internet infrastructures, which makes remote work there even more fun than usual.
We'll start with Bulgaria, which is an underdog. But it's a cool underdog with a mix of soviet, European and Turkish influences.
Sofia, the capital, is a bit gray, but I still really enjoyed my two months stay there. It has a nice mix of a low cost of living, good vibes and an interesting Turkish influence. The city is one of the cheapest European capitals with a few cool coworking spaces and growing startup ecosystem boosted by EU-backed accelerators. The Vitosha mountain in the outskirts of the city provides a great opportunity for nature excursions and hiking. Sofia basically has it all, except the sea. Read more about Sofia from Farmboy and Citygirl.
Plovdiv in Bulgaria is getting more attention recently and is slowly becoming more popular for digital nomads. Plovdiv is one of the oldest cities in Europe with a charming city center. The weather is mild during most of the year and it's much smaller and more relaxed than Sofia. If you need a break from the big city, Plovdiv is probably your place, and it's even cheaper than the capital. Lately, a few cowoking spaces are slowly appearing as well. Euvie Ivanova thinks that Plovdiv is the "Chiang Mai of Europe".
One more honorable mention in Bulgraria would be for Bansko, a ski resort town that offers one of the cheapest winter skiing opportunities in Europe. Digital nomads who enjoy winter sports will probably enjoy spending a month there before switching to a busier location. Bansko now has its first coworking space which a big plus as well. Nav expands more about Bansko for digital nomads.
Moving on to Romania, a fun and beautiful country with friendly people.
Bucharest, the capital, at first glance, has nothing unique about it other than a few gigantic monuments from the Ceaușescu period. Still, I enjoyed it, mainly because it has good alternative vibes and interesting urban culture. The city is relatively cheap (it's the 2nd cheapest capital in Europe) and has a great amount of places to visit and shop until you drop. Bucharest is so good that one of my favorite travel bloggers, Derek from Wandering Earl who has been practically everywhere, picked it to be his main base. He shares his impressions about the city here.
Brasov in the Transylvania region is my favorite in Romania. This city is a bit small and lacking in digital nomad community, but it has other advantages. The mountains just by the edge of the city create a beautiful setting. Brasov is adorable, with a charming picturesque city center (plus one McDonald's branch). Brasov has a few nice coworking spaces and an even better value for money than Bucharest. It's also an easy base to explore Transylvania, the homeland to Dracula and various magestic castles. Not to mention cheap ski resorts. Lauren explains the beauty of Brasov.
Cluj-Napoca is one more Romanian city that is developing a name as a small startup hub. Cluj is a student city, with a lot of universities and a more developed coworking and entrepreneurial scene than Brasov. It has beautiful scenery and a good centric location – between digital nomad hubs like Budapest and Krakow. It's also relatively close to Ukraine and the Balkans. BCKPME wrote a nice article about Club for digital nomads.
Zagreb, the capital of Croatia, is our first star of the glorious ex-Yugoslavia. I absolutely adore Zagreb and stayed there for a few months, although some people find it boring. It's one of the most relaxed and charming capitals in the world, with a great coffee culture, and a few top quality coworking spaces. In addition, it's also close to top destinations in the Balkans, and the amazing Croatian coastline. The downside of Croatia is that it's a relatively expensive country, although the economy is a mess.
Split is our next Croatian recommendation. The city is right by the Adriatic sea and has a majestic feeling of ancient Rome. My favorite activity during my two-month stay was taking a swim every afternoon before going back to my coworking space. The city also has a port, from which you can travel to some remarkable islands nearby. The old city is charming, and living costs are relatively low if you manage to avoid it between June and August.
John offers his comprehensive guide to Croatian as a Nomadic Geek.
Thessaloniki is my favorite city in Greece and probably one of my favorite cities in the world. This historical city is relatively inexpensive for Western European standards and has quick access to the beach and the islands nearby. Thessaloniki is now enjoying an increase in entrepreneurship, a few cool coworking spaces, and a revived startup activity, as Greece struggles to overcome a major economic crisis. It's also a short ride from the beautiful Chalkidiki peninsula, which has gorgeous beaches. But other than the beach, Thessaloniki has layers of history hidden in its alleys, resulting from years of migrations and nomads passing through it. Those include Jews, Muslims, and Albanians. You are next. Yolanda gives a few tips about exploring Thessaloniki in her blog.
Moving on to the mysterious Caucasus region.
Yerevan, the capital of Armenia, is one of the most ancient nations in the world and a mysterious place. It's strategically located between different cultures such as Russia, Iran, and Turkey. As an ex-soviet union country, it had its share of troubles during history. But it's now opening up to become a unique location outside of classical Europe, with low prices, good infrastructure, and nice coworking spaces. Tom Allen names 9 reasons to make Yerevan your next digital nomadic basecamp.
Tbilisi, the capital of Georgia, is probably the fastest growing nomad hub in the region of the Caucasus. Expats and nomads have been considering this location, because of how surprisingly easy it is to form a company there and even obtain a Georgian citizenship. The living costs are low, but more importantly, everyone raves about how friendly Georgians are, and how good the food is. So Tbilisi is definitely worth a spot on your radar.
From the Caucasus, we now switch to the Mediterranean region.
Malta, a small Mediterranean island is growing in popularity as a digital nomad destination settling down in Valleta, the capital. The atmosphere is a good combination of Mediterranean and European, with good value for money and unique feeling of isolation that only small remote islands can offer. Jean Gelea tells you more about why Malta is a top digital nomad destination.
Haifa, in the north of Israel, is my hometown, and I think it's a super cool city. It has a great mix of Arabs and Jews, who co- exist without friction. It also has great Mediterranean food and beautiful scenery. Over the past couple of years, a few coworking spaces opened up as well. The water is still good to swim in November (which is always a plus in my book). Although Haifa is much cheaper than Tel Aviv, it's only takes 45 minutes to reach it by train, just in case you feel like a party.
Galway, on the west coast of Ireland, is where I spent three months drinking Guinness and listening to street music. It sits, isolated, right on the west coast, in front of the great blue ocean. Ireland economy is bouncing back, so Galway may not have the best value for money, but it's still a delightful town. So much so, that people call it the "graveyard of aspirations". This is due to a large quantity of foreigners who came to visit it for a weekend (like me) and stayed for a lifetime (which is three months for me). Galway has music surrounding it, loads of fun genuine pubs, and the Irish people are incredibly friendly. And the Cliffs of Moher – breathtaking! The founder of Fleeting Life talks about her love affair with Galway.
Phuket in Thailand may have a seedy reputation, but it can be paradise for those who are interested in fitness (boxing, BJJ, etc.). It also gives you everything that nature has to offer, in one neat bundle – the beach, a jungle, and islands. You can travel through the whole island by scooter, while the cost of living is cheaper than Bangkok. This is especially true if you eat a lot of local, fresh (delicious) food. The downside is that there are less digital nomads there, and some of the tourists are looking for certain activities that may not be relevant to you. (Thanks to Vic Dorfman for the information).
One more honorable mention in Thailand would be the Island of Koh-Phangan that is known for its full moon parties, but seems to be getting increased popularity as a heavenly option for digital nomad, including a very cool coworking space. Chris expands here about Koh-Phangan.
Best Value Digital Nomad Locations
Value for money doesn't necessarily mean a cheap place to live; it means receiving an outstanding quality of life for a relatively low amount of money. India is a good example of not having a good value for money. While it's one of the cheapest countries in the world, the challenges you'll encounter while living there and lack of infrastructure, reduce the value it offers. When measuring value, the most important factor is currency devaluations. In other words, which currencies were severely depreciated recently; leaving the costs roughly the same for locals, but much better for tourists. These situations are usually temporary, as the gaps tend to narrow over time. Whether the currency gets stronger, inflation kicks in, or tourists and expats target the place and boost the economy and local currency – the value won't remain the same for long. So you need to seize the opportunity and move fast.
At this moment in time, Ukraine is one of the highest valued countries in the world. This is because since 2014 the USD has been getting stronger than 300% in comparison to the local currency. This is, of course, due to the political situation and the tension with Russia. Nevertheless, it gives you a good opportunity to live well, with spending less money. If the Ukraine strikes your interest, here is a good article from Nomadic Matt with his impressions about the country.
Lviv is one of the popular cities in Ukraine for digital nomads. Located in the west, almost bordering with Poland while glowing of European chic, with lots of history and good vibes. The city center is quite charming, and people are known to be very hospitable. Due to the situation in the Ukraine, you'll probably encounter a fair share of nationalism in the West of the country. So forget about practicing your Russian there, and switch to Ukrainian instead.
Kiev, the capital of the Ukraine, allows a faster-paced life than Lviv and the Russian language is prevalent there. It's also more modern and has plenty of coworking spaces, with growing numbers of expats enjoying its relatively low prices.
Odessa is also a fun, touristic location. This beautiful city is located on the Black Sea shore and has some nice coworking spaces. It feels less like Eastern Europe and more like a Balkan city. It also displays a mix of nationalities and religions, which makes it more interesting. It's my favorite in the Ukraine. Especially since I chose to experience it without the party and luxury aspect of it, which can make it a bit overwhelming and dodgy at times.
Outside of the Ukraine, most of the countries who formed the ex-Soviet Union can also present a good value. Those places may not be as cheap as the Ukraine, but will still cost you half as much as they used to. It is worth mentioning, that for all those locations (the Ukraine included) not speaking Russian may be challenging. Unlike other destination in Europe, the majority of the population can't communicate in English. Our article about language learning tips while traveling is especially relevant while traveling in the former Soviet Union.
Moscow is the first city that comes to mind in the region. The Russian capital is a huge megalopolis and the business center of Russia. It doesn't have a lot of digital nomads, but now is a good time to experience it, since the exchange rate is in your favor.
Saint Petersburg is probably the best destination in Russia for digital nomads. This beautiful city is less expensive and hectic than Moscow. It also receives glorious reviews from everyone who's ever spent some time there. It's a city with turbulent history including a siege in WW2 lasting 900 days, and a splendid art scene. This article from Intelligent Travel shares more local tips about Saint Petersburg.
Minsk, the capital of the mysterious and relatively closed country of Belarus is a real Gem. It's a beautiful and clean city, with smart people. The biggest appeal (other than the high value for money) is the unique feeling of the Soviet Union. The city preserved its soviet vibes and offers a completely different experience to the rest of Europe with Lenin Statues and Soviet symbols. The only disadvantages are the difficulty to get visas for some countries and the requirement to register with the local police if you stay longer than five days. But the difficulty is also making the country non-touristic which adds to its magic. Minsk has a few nice coworking spaces. And although it's a relatively closed country, the tech sector is growing fast with a few notable success stories.
Next Level Cities for Digital Nomads Aiming Higher
We're moving on to the global empires. These are the places you want to be in, as a digital nomad, if you have something major going on; or if you have aspirations to take over the world with a vastly successful company or a startup. If you do, spending the money on staying in top notch locations is well worth it, since it will pay you back quickly in connections, investors, new clients and a great quality of life. All the following cities have great infrastructure, a lot of coworking spaces, and plenty of business events and conferences.
Hong Kong is an advanced, vibrant city, with more shopping malls and business activity than you can handle. Many nomads choose to register their business there due to favorable tax conditions. The island also offers a wealth of opportunities, considering its strategic location close to China's mainland. Here's Kai Law's Guide to working in Hong Kong.
Singapore is definitely not a place for those with a low budget. Nevertheless, it offers very good opportunities for those who want to take their business to the next level and brush alongside Asia's elites. The country is small, advanced and successful, but might feel a bit restrictive at times. Still, it works outstandingly well and provides all the infrastructure and business connection for those who are aiming high. What's it like to be a female digital nomad it Singapore? Read about it here.
Tokyo is where people embark on their adventure to become big in Japan. Tokyo is different, advanced, and has a whole different mentality, culture, and pace of life. Many expats fall completely in love with this city and stay for long periods of time. This community of cool expats allows you to get a foot in the door of a relatively closed, yet lucrative, Japanese economy. Tokyo used to be one of the most expensive cities in the world, but it is slowly becoming more affordable, in comparison to cities in Scandinavia and the States. Legendary Hobo CEO Chris Kirkland built the informative Tokyo Cheapo portal.
Tel Aviv in Israel is the heart of the "Startup Nation". It's also becoming more popular as a tourist destination, mainly for its nightlife, its richness of coffee shops, great weather, and beaches. There is a big expat community in Tel Aviv, which is growing by the minute. Although it's a fairly expensive city, the quality of life and the potential connections to the local successful startup ecosystem are too appealing to miss.
London is the next digital nomad hub. Although the British Pound has lost substantial value recently, the city is still expensive, yet much more affordable than before.  For some industries, London is the capital of the world, mainly in anything related to financial services. There are copious business opportunities in London, so for nomads who wish to take their business to the next level, this is probably the place to be.
Munich in Germany is a fun, organized city and a home to many successful startups owners who can afford one of Germany's most expensive cities. However, its vast economic activity makes up for the high living costs. If you're a well off digital nomad, trying to grow your business and go big in Europe, the wealth of business connections and opportunities, which a short stay can provide, is outstanding. Munich also offers an unlimited beer supply for the yearly Oktoberfest event, which is definitely a pro.
Moving on to the Godzilla's of The USA.
New York in the east coast, is probably the closest it gets to be named the capital of the world. It's where the most important businesses and people are; and staying there means that if you have something good to offer, you can connect to the most talented people on the planet. Accommodation and life costs are anything but cheap, so you have to consider it only after you have made a small fortune. Yet, the opportunities there are endless.
San Francisco is where we conclude this section. It's the epicenter of Silicon Valley and the most successful tech city in the world – home to most global tech giants you know (Google, Apple, and Facebook). San Francisco probably has one of the highest accommodation cost in the world. This means that you should head there only if you can benefit directly and immediately from being close to the world's most lucrative companies and investors. Startup events are plentiful, to say the least, and the city itself is beautiful and fun to stay in. Unfortunately, the hipster chic it once had is replaced with massive high-tech success and soaring cost of living.
Surprisingly Missing from the List
I'm sure most of you disagree with parts of the list since we all have our personal favorites. I've left some outstanding cities out, which I think have amazing potential, but may not be suited for a working digital nomad. Some of the examples that come to mind are places, which offer less than average value for money (like Uruguay and Brazil); cities and countries, which are currently not safe on account of crime and geopolitical situations (Cape town, Rio, Istanbul and much of the Arab world); places that have Internet use restrictions (China); or locations, which I love, with below average Internet speed and other infrastructure problems that will affect your ability to work efficiently (India, Bosnia, Paraguay). I will definitely consider adding new destinations to the list, based on your feedback and updates, so keep them coming.
End Notes
The costs of "settling down" in a new location are high in terms of money and time spent. That's why you want to make sure to pick a place that fits your character, hobbies, style of traveling, future goals and financial situation. There is no "best" place, there is only a "best" place for you. And in some cases, locations which seem perfect can disappoint you, while places which seem uninteresting can become your favorites. The special ingredient of how you actually "click with a place" is left for trial and error by getting there.
How and why do digital nomad hubs form? In a recent conversation I had with comrade Patrick S., we have reached an understanding that hubs form and disappear slowly, since they are built on word of mouth and hype which takes time to accumulate or crumble. Digital nomads mainly look for the company of other digital nomads, and don't want to take a risk that a location they go to will not be buzzing with activities and like minded people. For that reason, places which offer mild stable weather during most of the year (E.g. Chiang Mai, Medellin, Barcelona) decrease the risk of arriving to a deserted city, which makes them a default pick for those choosing their next nomadic destination. Cities with tough weather conditions such as Kiev and Budapest will need critical mass of nomads to form (usually in spring) in order to re establish their status as hubs. Digital nomads also prefer touristic locations since those allow easy and cost effective transportation, and the ability to meet tourists. That's why touristic hotspots like Barcelona, Chiang Mai, and Lisbon have an advantage on the hidden gems we have discussed previously in the article. Last but not least, the digital nomad cost arbitrage plays an enormous role in the forming of a digital nomad hub. Digital nomads are extremely price sensitive, which can explain the popularity of locations such as Chiang Mai, Budapest and Medellin and the diminishing hubs of Berlin and Prague.
Although digital nomads have their special needs and priorities, many of us still face the dilemmas of regular travelers. So it may be worthwhile to check the following article about choosing your next nomadic destination.
This list is named Trending digital nomad cities. However, trending is an always elusive term, since places change constantly. For that reason, I'll do my best to update this article on a regular basis. I would also love to hear from you. If you have any suggestions for new locations, or good articles about the locations mentioned – let me know in the comments below!
Part Two:
Part Three:
Related Posts