Cheap Flights guide for digital nomads and long term travelers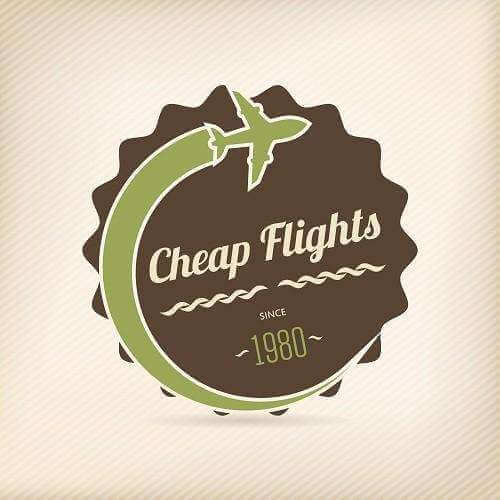 Flights are one of the most expensive items while traveling, especially if you are a long term traveler or a digital nomad. Yet, there are some easy ways of reducing the expenses that flight tickets gobble up. This article will focus on the specific mindset and methods to do so without using frequent flyer miles and credit card hacks, as those are personally too complicated to understand and takes the focus out of traveling. Considering that each flight has about 30 prices for the same sits, taking some easy and intuitive steps to make sure the price you pay is favorable makes sense. We will use intuitive methods and available sources online to make a real impact on your flight budget.
Before we continue, it should be said that as a digital nomad or long term traveler, you enjoy a certain flexibility which when applied, is powerful to reduce flight costs. Once you understand that the journey is more important than the destination, the path to cheap flights opens.
Before we go to tactics, let's start with a few mindset related tips that will affect the price even before you start actually searching for a flight.
Be Flexible
Airlines are trying to figure out who needs the flights most, and charge them a premium. Each of us has their preferences and things they will not settle for. However, if you can become flexible on dates, times, airlines used, and number of stops you will be able to locate the best deals out there. The more flexible you are, the better.
Spend the time 
Looking for the best flights is a fun process for some, and a frustrating and annoying process for most of us. However, the understanding is that the budget spent on flights is one of the biggest expense items you will have as a long term traveler requires you to invest into the process and spend the time to get optimal results. If you can save $400 by spending 2 hours on a creative search, than most of us will gladly put this time. This is especially worthwhile when taking expensive flights of great distances. I usually break it into 10 minutes daily "searching sessions" when it is time to look for a flight, which allows me to tackle different and creative methods with a clear mind.
Be Creative
The idea is that if you have to go from point A to point B around a specific period of time, there are countless ways of making that happen. Explore, Shop around, hustle, and use the relevant resources mentioned below. Being creative is especially effective when you are flexible about the dates. You just need to keep on trying options creatively until you unlock a magic price.
Take a decision
Although most of us spend too less time browsing before purchasing a flight, it is important not to take it to the extremes and actually book a ticket when you feel like you got a good deal. At some point, spending time becomes excessive and we get stuck at a point where we can't make a decision since we are afraid something better would come up. If you did your research well, and found a price you feel good about, close the deal. Prices of flights constantly change, and chances are that if you have found a good price, it will only go up unexpectedly.
Now that we have covered the mindset part, let's switch to tactics.
Use Flight aggregators
Like any good shopping experience, the ability to compare prices is the key for finding a good bargain. Flight aggregators allow you to get a list of flights to choose from. The ones I recommend are – Kayak, ITAsoftware, SkyScanner , Momondo and Vayama. It makes sense to give few a try since some feature airlines and routes other don't. I use them to get a general idea about prices, and more importantly, to know which company flies where. Personally, after receiving this information, I go directly to the specific airline's sites, and book through them. For me, it feels safer to avoid the middleman, and some of the airlines offer even cheaper flights on their sites.
Play with the days and dates
The more demand there is, the more expensive is the flight. Experiment with changing the day of flight and browse an entire month is possible to get the best results. Generally, weekend flights are more expensive than weekdays, and Tuesdays, "red-eye" flights (that take off early morning without allowing you good night sleep) are statistically the cheapest.  If you can avoid flying in holidays, as the prices tend to increase with demand.
Know your Low-cost airlines
Low cost companies like RyanAir and EasyJet offer much cheaper flights than the legacy carriers. The idea here is to locate Hubs where those airlines operate and specifically search on those airlines websites for flights, as they often don't appear on flight aggregators sites due to the low commission they generate. If you fly often from a destination, you owe it to yourself to stay up to date with the low cost airlines which operate there and check independently (Here is a list of Low cost carriers by Country). For example, in Israel I use Up El Al, Sundor, EasyJet, Norwegian airlines and Ryanair (which I discovered offers great fares from a remote airport in the south of the country). Information is the key here, stay updated with what those companies offer in the locations relevant to you.
Separate your flights
In many cases it is better to purchase two or even three separate tickets than one. This is especially relevant when flying to a distant location. In this case, try to figure out the major hubs in between those two locations, and search separately for each destination. For Example, if you are flying from Greece to Colombia, check the prices of two separate tickets from Athens to Madrid (focus on low cost carriers), and from Madrid to Colombia, instead of buying one ticket. If you do that, take into account that in case your first flight gets delayed, you will probably not be reimbursed for losing the next flight so allow enough time to make connections and take into account delays happen often. Also, don't forget that you will have to collect and transfer the luggage between destinations yourself and check in again since the tickets are separated.
Use tools which show you a wide range of options
Some of the sites mentioned above have developed special tools which can save you a lot of money and can even give you some ideas for your next destination.
SkyScanner allows you to search for flights in a "whole month" and locate the cheapest fare. To add to that, it also allows searching for flights to "Everywhere" which combined with the "Whole Month" feature allows you to find incredible prices in case you are flexible and just looking for a cheap flight.
Kayak explore is a fun map which shows you the cheapest routes everywhere in the month of your choosing. You can play around with the map, feed in different locations, and see where are the cheapest routes available and plan an smart way to arrive to your destination.
EasyJet Inspire me map does the same for EasyJet flights.
Book in Advance
Statistically, the best timing to book a cheap flight is three weeks before the departure. Searching around for flights around two months beforehand gives you enough information on the options out there to make the best decision when good opportunity arrives. Booking in advance is especially important when you're less flexible, since last moment flight purchases can get extremely expensive. In case you are less flexible, try booking a fully refundable flight in advance, and if something better comes up later, make the switch.
Be Flexible on where you fly to and from
To gain even better rates, try experimenting with different cities and airports close to your preferred destination and starting point.  You might be surprised to discover that flying from or landing in a a different airport will result in a substantial discount that might be worth the extra hassle.
Go Incognito and change Currency and Country in Airline sites
As odd as it may seem, playing with the settings and changing your country of residence and currency might bring surprising results. Airlines have different prices for different segments of the population so any change can make a difference. In order to do so, at minimum you should clear your cache and browse those sites in Incognito mode. But for your your "Going undercover" efforts to be really effective, you will probably need to use a VPN service to make sure your country and identity can't be tracked. Your last resort would be to ask a friend in another country to check prices and book with their help. As for changing the currency in the preferences page of the airline site, it is surprising to see that switching currencies might have a real impact on the actual price of a flight so it is also worth a try.
Use social media and alerts
Some flight hackers recommend following airlines social media (Facebook, Twitter) for deals and promotions. Registering on your favorite Airlines Newsletters is also a good way to receive good deals that are not available to the general public. You can also register for price alerts at some sites such as AirfareWatchDog and SkyScanner.
Travel agents and direct calls to airlines
I am serious. Technology is king, but travel agents are still exposed to deals that you can't easily find on the internet. If you can't find a price you are happy with online, visit your local travel agent and see what they can offer, you might be surprised. An additional option that constantly gets good results is calling the airline itself before closing a deal on their site and see if they might have an additional special discount for you.
Use your contacts
If you have a friend working in an airline company, they're a shoe-in for special deals and prices. Just buy them a nice meal, and drop a compliment every once in a while… Seriously though, it'll save you crazy money if you get those guys on your side. Read more about it in Gustav's article about airline patrons.
Consider all type of tickets
Experiment with all types of tickets to find the best deal. Sometimes buying a return ticket will cost less than one way even if you don't need the return, and sometimes purchasing two one way tickets will be cheaper than a return ticket. RTW (Round the world) tickets are also worth considering if you want to cover a few continents in a limited scope of time. Open Jaw ticket (allowing you to take the next flight from a location origin than your first destination) can also make your trip more flexible and cheap. Also worth considering are Student tickets,  STATravel and StudentUniverse has amazing deals for students, if you're lucky enough to be that young or accidentally found a student card with your photo on it.
Go by land/sea
Flights are not only expensive, but also polluting and don't allow you to enjoy the scenery. If possible, try to investigate the possibility of doing some portion of your travels (especially the one you can't find a good price for) by train, bus or ship. Here is an article about ways to manage long trips on buses and trains.
Flyers Miles
This article specifically ran away from this topic, as I have no knowledge in Frequent flyers miles programs. As much as I am not interested to make my consumer and credit card behavior influenced by the opportunity of getting cheap flights, this is still something to present. There are travelers who report save substantial amounts through frequent flyer miles, bought through points from airlines or credit card spending. Check out Chris Guillebeau for more tips on the subject. If you are a frequent flyer (and not a slow traveler like myself) ,it makes sense to get acquainted with the topic.
Lastly, as nomads, the best way to save on flights is actually spending more time in a location instead of switching destinations frequently. Slow travel will get your expenses down. If you have another method of saving money on flights, please share it in the comments. Happy journey!
Related Posts