Best Digital Nomad Platforms for Booking Accommodations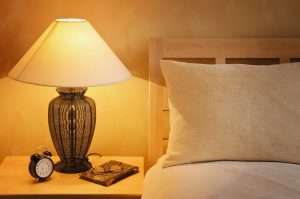 Digital nomad Aaron Freed joins me today to discuss the best sites to book accommodation while traveling.
In this episode, we discuss hostel booking sites like HostelWorld and Hostelbookers, and later move on to talk about on other sites such as Booking.com. We will also share our experiences from platforms that allow you to stay with locals such as Airbnb and Couchsurfing. We briefly mention other accommodation booking options such as hostel aggregators like Hostelz.com, including local directories and listings for travelers planning to stay in one place for a longer period of time.
Enjoy!
The Best Digital Nomad Platforms for Booking Accommodations
HostelWorld
Aaron and Eli agree that this is the first place they go when beginning the search for housing in their next base.  Perks include tons of choices in almost any city you'd like to spend time in.   You can also read (and write!) reviews — most people don't realize how much power this gives you; some nomads find that hostels offer better service if they know you have the ability to affect their ratings on such a popular booking site.  Aaron also notes that sometimes, he just uses this site for research and only books once he arrives in town. It should be noted that an additional aggregation site for hostels is now becoming increasingly popular and useful when comparing Hostels- Hostelz.com
Know When You Book:  HostelWorld makes you pay a small booking fee when you reserve a spot, then takes a second, larger payment when you arrive at the hostel.  The site takes a commission on the purchase of about 12%, but luckily, its the hostel that takes the hit.  Hostels are not allowed to quote you a lower price by booking directly though them, although some will charge you more if you don't book ahead of time.  
BecomeNomad Tip: Look for dorm beds when traveling alone, as it is much less expensive than a private room.  If you are traveling as a couple, you're in luck! But either way, beware that the price listed for a private room is often per person and may include a minimum number of occupants for a booking.  
HostelBookers
This site is actually owned by HostelWorld, but sometimes results can differ between the two.  Its good to check out a number of different resources to shop for the best prices, as well as the best living situation for you.  
Know When You Book:  Its good to have a game plan when sorting through a large volume of results to find the perfect spot.  Eli and Aaron each have their own strategy, although both nomads steer clear of hostels that have the highest ratings (>90%).  Those highly rated spots tend to be geared toward the party scene, rather creating a productive workspace, and ratings can take a hit just because young travelers don't feel like the facilities created a party-vibe. Aaron also cautions nomads to beware hostels with hundreds of ratings, as these tend to be the most crowded.  Check for places with fewer reviews rated around 75-80%.  Eli advises travelers to look for dorm rooms that have 5-6 beds and are priced in the mid-range, rather than picking the cheapest.  Most of all, its important to know what you like (and don't like) and find a strategy that works for you.   
BecomeNomad Tip:  Expand your horizons! Some of the accommodations offered might be a bit more unusual.  During one stop in Bulgaria, Eli booked a stay in a tent.  Aaron cautions that camping may not be any less expensive, and might include hidden charges, such as transportation from a more remote location.
Bookers (bookers.com)
A great alternative to HostelWorld and Hostelbookers, especially when you are looking for a single/private room.  Prices here can actually be lower than on other sites for certain types of spaces.  Bookers used to be a more high-end booking site, but the inventory of options is gigantic and its definitely worth perusing, especially if you're having trouble finding a place on other platforms.  
BecomeNomad Tip: Travel to countries in their off-season when you will have less competition for spaces.  Accommodations may also be less expensive during certain times of the year, so plan your travel schedule accordingly and you may get a nicer space for less.  
Airbnb
In general, Airbnb is best for shorter stays because it tends to be a bit more expensive.  That said, sometimes it is worth the extra cash to stay with locals and have a space to yourself. Aaron uses Airbnb as a backup plan in places where hostel rooms are scarce or booked up, but he cautions that it can be hard to book a room last minute, since many hosts want advance notice.  
Know When You Book: Like the hostel-booking sites, Airbnb charges a commission on each transaction.  Unlike those sites however, on Airbnb the extra charge is usually passed on to the traveler, rather than absorbed by the host.    
BecomeNomad Tip:  If you are planning a longer stay (> 1 month), check whether monthly rates are available.  Often hosts are willing to charge less per night if you book for a month or more.  
Couchsurfing
Free housing, where you also meet locals? What could go wrong?  Unfortunately, couchsurfing is usually too unpredictable and too social for nomads who need reliable spaces to live and work. While sleeping on a couch in a public area might work for some (though not all couchsurfing is like that), Aaron and Eli agree that paying for accommodations is usually the way to go.
Know When You Book: Couchsurfers may feel beholden to their hosts, who are doing them a favor by providing accommodations for free.  Often hosts expect that the couchsurfer will spend time with them or offer a meal in return for the stay. Individual hosts may also be hard to connect with, and unlike a hostel, if the owner gets sick, you're out of luck.
BecomeNomad Tip: Eli points out that couchsurfing can be a great way to meet people and explore a new place.  Ask 'hosts' to meet for coffee or grab a bite to eat at their favorite local spot.  
Local Directories and Other Resources
If you plan on staying in one place for a month or more, local approaches might result in better and even cheaper longterm accommodations.  Try doing a Google search for apartment listings in the area or check out Craigslist in countries where it is commonly used for housing.  You can also ask locals for advice on how they would go about finding an apartment and check in coffee shops or restaurants for other local postings.  
Aaron is also excited to try out LateRooms, another booking site specializing in last-minute hotels and hostels for lowered rates.  We'll see if its worth a mention and let you know next time we cover housing and accommodations.  
Related Posts