Long term travel on the cheap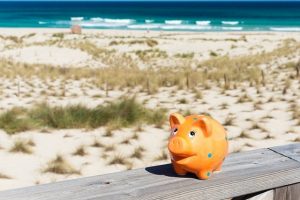 Knowing the basics of long term travel on the cheap is crucial for a simple reason: The less we spend, the more time we can travel. Knowing how to travel on a budget also allows us to reduce our workload and have more free time since we can sustain ourselves with less revenue. Listed below are the most substantial tips to make you a guru of long term travel on the cheap, combining a healthy mindset with practical advice.
Spending on value and not comfort. Finding the difference between perks and necessities is the first essential practical tip. Avoid spending on things which have higher cost than benefit. Do you really need it? Will it make you happy? Usually the expenses you can cut are related to comfort and ego which you can do without. Spend instead on the things that really matter: Health, friends, learning, safety, real experiences. And yet there's a thin line – don't get too obsessed with saving that you miss out on value. As an example, I used to pick the cheapest night buses (to avoid a night at a hotel), and it worked out perfectly. Today however, I don't choose to sacrifice that good night's sleep, because the work I can do when I sleep well is more valuable than what I save. There is no right or wrong here, its only about making the best decision based on your specific circumstances.
Be local from day one. You want to avoid being a tourist since tourists pay a large premium for their lack of information and need to fully maximize the short their short vacation. If you're a nomad/long term traveler on a budget, you have to act like a local, and make appropriate concessions. A cheaper restaurant. Budget accommodation. Public transport.
Staying longer. We've explained how staying longer saves money before, but nutshelling it, staying longer saves you money. You can get monthly passes for public transport, long-term accommodation discounts, gain more information for the cheaper places in your locale, and you save money on transport since you don't travel this much. In addition to saving money, you'll get to know the place better and make a larger circle of friends, too.
Travel as a couple or in group. A double room in a hostel/shared apartment is often quoted the same price just as a private room (that's what keeps many marriages together, the living cost per person are lower living together). Groups also get good discounts in some activities, as you have more bargaining power.
Have no ego. When something's expensive and of little real value, ignore your ego and say No. To do that, you ought to choose travel companions and a social circle that doesn't value splurging.
Be curious and conscious. If you're curious in nature/habit and have your eyes open, you will be much more informed about the good value options and opportunities out there. In addition to saving money, curiosity will get you some new friends and increased awareness will make you happier and better oriented.
Map the cheap places. Since you are staying longer, work on upgrading your list of cheap providers. Good options for cheap healthy food, barber shop, supermarket, 1$ Shops, cheap transport, economical laundry places. If something is missing, or overpriced, actively seek for solutions.
Research. Take time to research on big spending items. Long term accommodation, flights, transportation- spend a some time on comparing, gathering information and choosing the best value option.
Choose cheaper destinations for long term travel (off-season is also better). If your revenue is generated outside of the place to which you're traveling, it makes sense to choose a destination with low cost of life. Your quality of life will greatly increase while you can maintain the same amount of expense in expensive countries. It is also recommended to travel off season to get better deals on accommodation and avoid the masses. Unfortunately, low cost places (Asia, South America etc.) usually involve more expensive flights and might not be as cost-effective per day if you are not staying for a few months.
Free and discounted events. There are always free city tours, meet-ups and worthwhile events if you're looking to really get to know a place. Groupon and LivingSocial give you great deals and discounts too.
Befriend locals.  Local friends know the "hacks" and information that will help you decrease spending, and can even offer you free accommodation. They also tend to have the same schedule (which allows you to work during the day and socialize at the evenings). Locals also usually spend less than tourists when going out. Conclusion: Get local friends.
Go to places you have friends. Not only meeting you past friends is fun, it can also save you money. Many will invite you to their home, or take you around with their car. Take into account their availability and location when planning your next destination.
Keep flexible and say yes. If you're flexible, you can say yes to opportunities all the time. Try to avoid longer term attachments (Rent, projects, jobs), and take advantage of all the opportunities around you.
Cook for yourself. The rule is simple, the more expensive a country is, the more critical it will become to cook your own meals. If you don't have a lot of time, preparing a only quick healthy breakfast will really save money on the long run.  If you can't cook, locate the cheap and healthy lunch and dinner options, that you can keep on returning to. One of the best places to start with are the buffets in Supermarkets that offer great value on cooked food to go. On that note, carrying a water bottle with you (preferably aluminum if you have electronics in your bag) will keep you healthy reduce your expenses.
Cheap transport. Try finding ways of getting cheap flights. Walk when you can instead of paying for a ticket (its also healthier). Go for public transport and avoid taxis. If it's safe enough (I personally don't take the risk), hitchhike or rideshare.
Accommodation. If you're alone, a dorm bed is the cheapest option there is (and you will also not be alone anymore). If you need space, look around for the monthly deals on AirBnB and other short term accommodation sites (Monthly search will get you far better rates per day). Use free accommodation options like Couchsurfing, WWOOFing (free accommodation for work), house-sitting. Also, when picking accommodation for a longer period, opt for the outskirts of the city. Not only it will be more quiet and feel more at home, it will also be cheaper. Those places are in low demand by tourists since getting there is a bit tricky and tourists prefer accommodation in the center in the few days they have to spend in a location.
Learn from mistakes. Since you are constantly changing to new locations, mistakes that increase your expenses are bound to happen. Instead of being frustrated from mistakes, consider them as learning opportunities to improve your nomadic skills.  Make sure you understand what needs to be changed in the future to avoid similar mistakes.
Keep track of your finances. Track and sum your monthly expenses, understand if you're balancing your costs or not, and address anything which needs reducing. Analyze your monthly spending and check what items there can you save on, without reducing much your happiness and quality of travel.
Bargaining. Bargaining is especially effective and expected in developing countries. However, even in developed countries, asking for a discount (or deals if you feel uncomfortable to bargain) on the higher price tag expenses such as long term accommodation and transport is well worth it. If you have a student card, always ask if there are price/deals for students.
Minimalism. On the road, less is more. If you carry less, you spend less on purchasing "Stuff" and replacing your stuff (Securing your things will also prevent spending in case you lose them). A lot of stuff also has increased costs in storage and extra luggage while traveling. But more than costs, having less stuff makes you lean, mean and free.
Save money when you are back home. Every nomad has home breaks. When you are have one, opt to stay with the family. Not only will it save you money on accommodation, but most importantly, being away means lack of quality time with the people you love. When you are home, stick with family and friends.
If you have any suggestions or lessons you've learned to help others traveling on the cheap, feel free to share them in the comments!
An audio version of this article is available below: