Nomadic Life Lessons from my Travel Destinations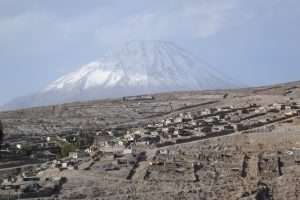 This article serves as a life lesson diary. In each base (where I stay over a month), my aim is to have learned something that will impact my future. The understandings have to be powerful, not a simple Aha moment, but a game changer in a specific area of life that can help me live a happier life. Sometimes it takes years to understand what those important lessons were, but from a distance of time, everything is clearer. When I reach a point everything is perfect, and life is optimized, I will quit this lifestyle and start some new chaos I can learn from. It is also my way of tracking the locations I have visited since 2010. A quick warning I always repeat is the following: Those are my understandings and lessons. Implementing some of those can result in making you miserable or not fit your lifestyle. Take the time to figure out your understandings, spot them as they happen, document them and play around with them. Listening to yourself and optimizing is key, and can only be done if you are constantly open to changes with a mentality of questioning the status quo. If you are interested in a more organized version of my current rules without any reference to the experiences or locations, please refer to my digital nomad case study article. It is not updated, and never will be, but provides a snapshot of what my set of rules used to be in the past.
Part 1
Part 2
Highlights from "Insights from My First Long-Term Travel Destinations"
Bases 0: Israel- Where it started (August 2010 to January 2011)
Although Israel is my home country, it was also the first place where I lived as a nomad. Here, I resigned from my 9-5 accounting job, started my own business, got my first freelancing gig on Odesk (now, Upwork) and made the leap into a nomadic lifestyle. Since a nomadic life has a learning curve, you learn a lot in your first destinations, so my initial time in Israel (plus going back to it frequently) produced many valuable lessons that are relevant to this day.
Build it for a few months before you are starting 
This understanding is especially important if you are building a business, but also relevant for setting up nomadic infrastructure for all of us. The idea is simple, stay a few months in yourbase before you start moving around. Setting up a bank account, bureaucracy with tax authorities, other infrastructure, those all take time. Be patient, and build it first, once you start moving, it gets harder to deal with basic things from far away and it won't let you to truly enjoy the path if you take off too early. 
Don't be a nomad in your home
Especially when you start, it can get confusing. You are letting go of your ego, making a radical definitions change. The beauty on the road is not knowing anyone and experimenting the first nomadic steps without your close connections and society judging you. Pro tip: Nobody judges tourists and travelers. Trying to declare your nomadiscm at home, and living it where home is will create unnecessary frictions and worries for your circle. Living as a nomad outside of your natural environment, at least in the beginning, will allow you to experiment with this lifestyle and achieve equilibrium without the pressure of what society (and especially your ego) are expecting from you. Be lost in a place where you are expected to be lost at.
Have a sedentary ally 
This is especially if you are starting a business or a startup. Having a business partner who is sedentary gives you the backup to dive into surprises while traveling, while having the backup of a partner who can take care of things while you are gone. Regardless of what you do, build a structure of support at home that will help you with mail, communication with relevant organizations (banks, social security etc.).
Don't go Ultra Nomadic
I didn't know what would the nomadic life look like when I started. My initial idea was revolutionary (and stupid in retrospective). Never spend a night in the same place. After a month of doing that while trying to build a business, and a little short of losing my sanity, I have started to understand that the ultra nomadic model is a disaster. This period was valuable showing me how theoretical ideas that seem logical (e.g. communism) are not practical. It also created instability and loneliness where I actually missed my office social life. The seeds of understanding the importance of slow travel and coworking were sown through this experiment.
Have one place declared as home and constantly go back to
The nomadic lifestyle is unstable. One way to anchor and stabilize it would be to set a home base. Many of the most grounded nomads I have spoken with (e.g. Derek "wandering" Earl and Chris "HoboCEO" Kirkland) mention their home base as a positive force. In my case, I chose Israel as my official home-base, or the place I am from. The considerations of where your home base should be are dependent on what is important for you, and in my case, have to do with where my family is from, and beliefs on history or safety. For others, it's a place they love the most, or do business. The bottom line is as following, living a nomadic life without any place to consider a base, or home, was not good for my psychology. Knowing that the nomadic life breaks with visits to this special place of yours, will allow you to take short vacations from this self definition, which is not bad at all. At home, I am normal.
Build a set of activities and enjoying routines for home
Optimizing your home base is more important than optimizing your routines in other bases. The reason is simple, the benefits multiply every time you go back. Your home base has another special characteristic, you will easily find yourself stuck there for much more time than planned for family and business reasons. Conclusion: Make it fun! I have made it a special priority to enjoy my time at home by assembling a few powerful routines and understandings. The first of this was the importance of spending time with my family. Since I don't see my family much, I make a habit into seeing as much as I can of my family when I am at home, focused on quality happy time with them. Other than that, I have a weekly camping week in Eilat I try to do every time I go back home. I have also found a source of joy and a powerful ally in the sea, which is relatively close to my home, and I try to visit on a daily basis. Enjoy home.
Bonus: Disconnection weeks
This understanding could have came everywhere, but maybe it's no coincidence it arrived in one of my home visits. Week of disconnection. What is the nomadic life all about if not freedom? How free you are if you keep on moving, but can't disconnect from your work? Forcing yourself into those weeks will also create a more healthy work environment where you are not the only one taking out fires. In Israel, I have started a tradition of weeks of disconnection where I don't check emails or do any work related stuff every quarter. Those quickly became the highlight of each quarter. Retire a little bit right now, because you might only be successful when it's too late.
Another bonus: Daily 30 minutes exercise routine
In my first week of disconnection, as I have seen an old mysterious man in one of the nearby tents in the red sea doing Tai Chi exercises with a sword and weird outfit. I did what I always do. Looked at him with suspicion at the beginning, swore to myself I will not become like him as I get older, and then had an insight of a 30 minutes exercise routine I follow to this day. The idea is simple, as you are traveling between locations, you are never guaranteed to find a gym, swimming pool, bicycle, or have good weather. 30 minutes of daily random stretching routine a day with a timer can be done anywhere and keeps you happy and healthy. Try it.
India- The first real nomadic stop, and what a stop! (January 2011 to April 2011)
Pick a destination that fits your current stage of life
India was perfect as a starting point. When I started, I practically had no clients and my business was just building slowly. Therefore, the lack of good internet, the possibility to dive into spirituality, extreme low cost and the constant magical surprises India gifts on a daily basis made it the perfect location. Today, with my life circumstances of focus on business, clients and need of stability as I do it, India would be a very a very frustrating location to go to. Time is not a renewable resource, if you have a chance to enjoy a destination that perfectly fits your phase of life, do it. Picking your travel destination wisely makes everything easier and happier once you get there. In India, I wasn't working, nor traveling, I was drifting.
Some places will just blow your mind
The nomadic lifestyle is about freedom and Wow moments combined. India is one giant Wow moment, mostly good, sometimes bad. Some of the places you will go to will shock you and make you feel alive. Other places, although new, will feel relaxed, comfortable, without surprises. Having a mix of those destinations is best. Conclusion: India is perfect for photos of people, monkeys and cows all appearing in the same photo accidentally. I love India, will be back when I am ready.
Arequipa, Peru- Staying longer is good Nomad! (June 2011- November 2011)
The impact stability and staying longer has on your business
From an initial nomadic vision of moving locations on a daily basis, I transitioned to a situation in which I stayed 6 months in one city. The main benefit I could think of is business. I practically worked every day from 9AM to 10PM, and the impact it had on my businesses was immense. My online language school was finally making sales, and my freelancing career transitioned from working for $3 hourly to making business plans of $2,000 each with a cool partner from Pakistan. Consistency, focus and hard work have a powerful impact. Add to that the time saved when you stay in one place, and you can generate massive wins. Conclusion: If you are in a critical period with your business, or want to make the first few substantial wins, staying longer in a place makes a lot of sense. Warning: In business, it always seems like the current period is critical, so it's an art for itself not to get confused on this point.
The importance of weekends
As I was drifting in India, I never knew which day of the week it was. I was proud of it. I took days off, worked on Saturdays, and was fine. In Arequipa, I noticed that starting Friday noon, working was a drag, depressing and stressing me. And working on Saturdays was even worse, total disconnection. Fridays and Saturdays were always off for me in Israel, I got used to the concept of no work on the Jewish weekend (Friday and Saturday), that when I tried to ignore it, I felt a negative impact. Since Peru, I stopped working on Friday afternoon and just go somewhere for the weekend. You can read more about my weekend routines here, and I am super grateful for Arequipa for teaching me about how important weekends are. 
Buenos Aires, Argentina- The dream changed (November 2011- January 2012)
You can't always go back to your dream  
In 2003 I first arrived to Buenos Aires as a backpacker and fell in love with the city. Everything fell into place, an amazing place after trekking for months, relationship, friends, low cost, everything. I decided I want to go back and live there one day. At 2011, I came back older, and in need of working on my projects for a minimum of 8 hours a day to keep the Arequipa momentum. It was no longer fun. Stress of work, all my trekking friends gone, girlfriends married, prices hiked, things change. The city might stay the same, but I have learnt that it wasn't the city which made the magic, it was my personal situation, mindset and friends. The big lesson? A destination you loved in the past might not be so enjoyable in the future. The bonus? Places you absolutely couldn't deal with and disliked might be your favorite the next time you visit.  
Coworking is a life changing gift
At one point in Buenos Aires, as I was working daily from a small chair at home, I felt mentally depleted. When I told my friend Laura about how much I dislike to work from home and coffee shops, she told me about the concept of Coworking. It was astonishing for me that those places exist. It was also astonishing for me that I have to pay to stay in an office, since I was used to getting paid for being in those places. To cut a long story short, the advantages of coworking are amazing, and I honestly don't think I could go on with the nomadic lifestyle for so long without the social and work benefits those spaces provide in each place I stay in. Praise the nomadic god (who ever it is) that Coworking exists.
Couchsurfing is another life changing gift
Here, I also started using Couchsurfing as a tool to meet people as I travel. The amount of friends and experiences I have had thanks to this platform is mind blowing. The people there are super awesome, and there is truly a couchsurfing spirit that makes the best of the best join. If you join, please keep this spirit, I can't recommend this platform enough for hosting, surfing and meeting people for random coffees.
Asuncion, Paraguay- Hidden locations are where the magic is (January 2012- March 2012)
I love underdogs
Bring me your Asuncion's, Burma's and Minsk's. Is it off the beaten track? I love it. Is it an underdog without tourist attraction? I feel at home there. Paraguay is probably the less touristic country in South America which is probably the reason I love it so much. Good people, authenticity, real human interactions, campesino (farmer) lifestyle. I learnt in Paraguay that I am more happy in locations like Asuncion than in highlight locations like Rio, London or Prague.
Times are changing.
Remember Buenos Aires? It's your situation in the place that changes, not necessarily the location itself. In Paraguay, the locations themselves changes drastically. In 2003, I found home in a small village call San Ignacio de Guazú. It was small, magical, non touristy. I planned to stay one night, and ended up staying more than a week, discovering it day by day. In 2012, less than ten years after visiting it for the first time, I came back. In my first day there, I had to look at the map to make sure it was my beloved village. Many more cars, more people, more shops. The pace of development is incredible in some places. Conclusion: Those amazing hidden places you find now will change, and not always for the best. Take advantage of enjoying the magic if you found it, since all magic is temporary.
The magic of a good hostel
Asuncion was a first location were I found a magical hostel. Sorry for overusing the word magic by the way, but magic is what I seek. As time passes, I understand that happiness is well correlated to 3 components. A great travel destination. A great office. And a great home. The best home is a combination of few components, but mainly great homes allow you to form a community. It all usually starts with an owner that doesn't only build a business, but honestly cares about interactions and getting to know their guests. In Asuncion, I found this place, in the form of an hostel that is now unfortunately closed. Amazing host, and a tribe that formed. A home, a real home, and a family. This all resulted at the end of a tribe forming, social life, friends. Those places are so hard to find, but I keep searching.
Barcelona, Spain- Economic crisis is a budget traveler best friend (May 2012- July 2012)
The best accommodation can be very far from the city center
Even at the time of massive economic crisis in Spain, Barcelona was still expensive.
Find a Hobby:

In Barcelona, I found an awesome hostel in the mountains with an outdoor swimming pool, where I discovered my love of swimming.  Finding a hobby can give some routine to your days and exercise will help you stay productive, too!  Since then, I've been swimming in pools or the sea in each of my new destinations.  

Coworking, again.

Europe is expensive.  Sometimes, this means cutting down on the costs of living and working.  However, there are certain things that are worth every cent.  For me, coworking is one of these.  I chose to work from home in Barcelona, and soon realized just how much I relied on my coworking space.  

Problem-Solving on the Road: I

 moved to Barcelona with a leftover injury from doing yoga in Buenos Aires, after debating a longer-term stay back home in Israel to solve the problem.  Luckily, I found a solution on the road in Spain.  Sometimes, traveling can help you find new solutions to old problems. Why not try?

Public Speaking:

It was also here in Barcelona that I discovered my love of public speaking. I now speak often about the nomadic lifestyle, startups, and building small businesses.   
Destination 6: Granada, Spain (1 month and a half)
An economic crisis can be a gift. In the past I've traveled through Argentina, Greece and Spain in the height of an economic crisis. The fact that it was so cheap allowed me to do so much more. Recently the Ukraine, Belarus and Moldova have also suffered from economic instability, and can be good places to check out. Instead of picking the most successful and hyped city where you'd spend a lot of money, my suggestion is to tune into the news. But also be careful when doing that – don't run to dangerous countries just because they're cheap. When deciding to go to those places, you're also helping the local economies rebound.
Choosing the countryside. I spent most of the time in Granada in a village named Quéntar, about 30 minutes outside of the city. I stayed in a really nice family hostel and it was a great experience. Economically, spiritually and recreationally, in makes sense to go to the outskirts, as long as there's public transport that you can use. This is the only downside, though, as you're always on a race to catch the last bus. The few times when I missed it, I had to spend the night in my coworking area, but that's a part of the fun.
Know the language. I speak fluent Spanish and that was a great gift in Spain. Knowing the language allows you to make connections on a much higher level. It makes a lot of sense to learn the language or pick a location where you speak the local language – it really allows you to get to know the place, the people and create a much better experience.
Destination 7: London, England (1 Month)
It's not always what you imagine. England has always been my dream city, but London turned out to be very different to what I imagined. It's very international, multicultural, fast and money-oriented. Not at all like the classic England that I watched on TV growing up. But this kind of thing happens all of the time – places usually don't match your expectations.
Pick a location to fit your budget. My disappointment of London was probably due to it being a very expensive place. I had a very tight budget and my quality of life suffered greatly from it. I found out how hard it is, traveling using dorm rooms in hostels, as I spent a month in a 16-bed dormitory, and eating at fast food chicken joints to save money. As a digital nomad, it doesn't make sense to settle down in a pricey place, especially if you don't work there.
The budget stays the same, as the quality of life changes. I noticed I would spend around the same amount of money both in London and in Sarajevo. But while in London I would live in a dorm, eat fast food and walk to save money, in Sarajevo I rented the best room and ate in Sushi restaurants every night.
Economical hub. On the plus side, a place like London offers a lot of great business opportunities. You can schedule meetings, go to meet ups and make great connections. If you're the kind of person who has big ideas and the ability to network, London it's a great place to be.
Destination 8: Zagreb, Croatia (3 months)
Surprising connection. Zagreb has a reputation for being one of the most boring places in Europe, but for me it was amazingly interesting. It was my first encounter with a place that's influenced by communism and the cold war. Maybe it was the familiarity I felt from Israel, but something there created very deep connection. I was just happy to be there.
Community. Most of the people in the hostel where I stayed, were on a long-term basis, and mostly locals as well. I connected very fast with the hostel guests, the hostel owner and even the owner of the coffee shop downstairs became a very good friend. I learned that forming a community is absolutely crucial for your happiness. It makes you feel that you're a part of something, but unfortunately it's not easy to find.
First European winter. During the winter of 2012, the temperatures were extremely low in Zagreb and it was snowing as well. It was my first time in those conditions. That winter was very harsh, but very beautiful at the same time, and I haven't decided yet if I want to spend another winter in those conditions.
Home is always there. As you know, I'm originally from Israel, which has a long and complicated history. During my nomadic lifestyle I expected to lose a bit of my connection to my birthplace, but surprisingly, my ties became stronger. One of the things which shaped my re-connection was the antisemitism that I encountered, in high levels, in Croatia. It makes you realize how important it is to have a safe place to go back to, if necessary.
Destination 8: Belgrade, Serbia and Sarajevo, Bosnia (1 month)
Coworking, yet again. It's so important. Without it, I simply cannot remain in a place for longer than a week, and that's why I escaped Serbia and Bosnia early.
Geopolitics comes between people. After staying a long period of time in Croatia, Serbia and Bosnia, I didn't see a big difference between the people of those countries. They all have the same mentality and even look a bit the same – but you can see how a big event can separate nations and change mindsets. How some are very pro EU (Croatia and Bosnia) and others feel betrayed (Serbia) and how the war wounds remain fresh for many years.
Reconnecting to my roots. When staying in Sarajevo (one of my favorite cities) I rediscovered how much I connect to Mediterranean mentality, which is common in Israel. I felt somewhat at home there, because my grandparents are from Iraq and Libya.
Destination 9: Athens, Greece (1 month)
It's good to get away. Athens is a big, touristic city. And just like London, I discovered that kind of place is not for me. I do not feel at peace in a capital city. What I thinks helps when you stay in a big city, is finding a place to run away to on the weekend. Athens has a big port called Piraeus and every weekend I would take an hour boat ride from Piraeus to a peaceful island, Aegina.
Air B&B: Athens was the first place where I shared an apartment with someone, using Air B&B. Instead of jumping between locations in the city (from one hostel to another), renting gives you the energy to get your work done. I've been using that system ever since, and I really recommend it.
Destination 10: Thessaloniki, Greece (1 month and a half)
Read a book about the city. I had an instant, unexplained connection with this Mediterranean city. It's close to the seaside and also has a lot of interesting history as well. When arriving, I received a book about the history of the city that gave me a lot of context. I could really understand the story behind Thessaloniki, as I walked along the streets. I think reading a book about the place can really upgrade your experience.
A good friend makes a good stay. I met a good friend in Thessaloniki, and that made all of the difference. A good friend that you trust and can spend time with, gives you a feeling of belonging to the city. It also opens a lot more possibilities – they can show you around, introduce you to their family and just improve your experience altogether. Those relationships are also something that will stay with you after you leave. It's a great boost to your happiness, and offsets the disadvantages of the nomadic lifestyle.
Thanks for reading or listening!  I will post another podcast soon about my travels in more recent times.  Tell us about your own amazing (and not-so-amzing) travel destinations in the comments for this post.  And make sure to tell us what you learned along the way!
Related Posts