BecomeNomad is now in Ukraine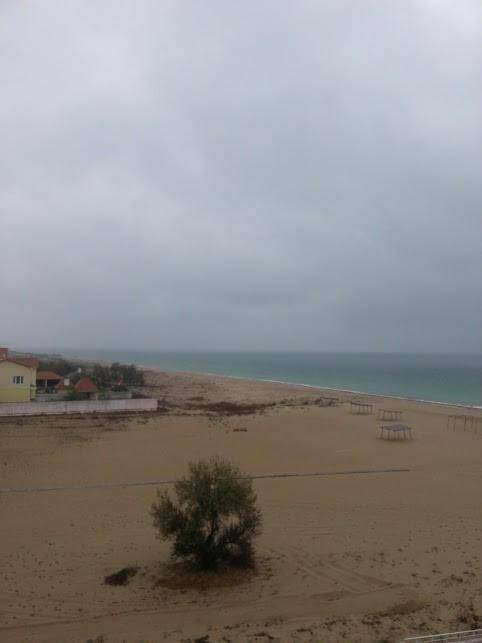 Hello fellow nomads,
Few announcement before I continue to my usual updates and complaints.
First of all, we now have a nomadic Podcast which you can listen to in Itunes (Download Here). I plan to update it once every 2 weeks, and hope it will be valuable for those of you interested in the nomadic lifestyle. Please give me feedback about it if you had a chance to listen. Currently you can download it for free, in about a month I plan to charge $2000 for every download. Wish me luck!!
I would also like to tell you about our second webinar, following the one we have last month. For those who don't remember, Webinars are live recording of me discussing a topic. My first ever Webinar last month was special. Before I decided to go for it, the inner voice inside of me kept saying "Don't do it, nobody cares, nobody will show up". I listened to this voice for years, and last month, I decided that people care, and that my fears are exaggerated and unjustified. Why do we always assume the worst scenario will happen to us?
The webinar was supposed to start at 19:00 UK time. At 18:59, nobody was there. At 19:00 though, I understood that we already have one person, Me. I had a thousand of other stuff to do, but I decided to attend, and it made me feel good and important. I thanked myself for this one. My assistant Lorena from Uruguay who sets up the tech stuff for the podcast also showed up at 7:10PM since I instructed her to check if the link works and blamed her for putting it wrong. She took the time to arrive from Uruguay (that's far away buddies). 2 people already in and it was only 19:10. I let Lorena go after 2 minutes, and from 19:12 to 20:00 I watched Youtube, while staying in the webinar screen to see if someone else shows up. It was amazing, I watched chapters of "Family guy and The Office", and had so much fun. I always make calls from 19:00 to 20:00, so the webinar hour turned to be a giant success and great fun. So I decided to repeat the magic with another Webinar on the same topic on Tuesday, 10th Of November at 6pm UK time, register here! This one would be free, and I plan to charge $3000 for attending the next one. Wish me luck again!
Back to updates. I am sending you my greetings from Odessa, the Ukraine. I came here mainly since I needed a break from traditional Europe, and wanted to get close to the sea.
Timing could have been better, since it is starting to get cold and there are Jelly fish in the water, so I can't really swim. However, I made a promise to myself to see the Black Sea at least once a day during my morning walk. I find the concept of coming up with new routines at each base very valuable (e.g. walk by the sea once a day). It might be a good idea for you as well to think about things you promise yourself doing every day or once a week, since it structures life and offers stability and joy if you get it right. I also started running every day at night. If you want to run with me in Odessa, just send me an email. Running with me this week is still free, who knows how much it will cost next week, or if I am even going to continue running next week. Hurry up.
Speaking of habits, my last strange habit in Israel of hugging a tree every a day was also fun, and made me realize that trees are great. You can hug them when you are lonely, and burn them when you are cold or hungry. I used to do the same with animals, but I became vegetarian recently.
One more story for you! In Wroclaw Poland, just before leaving to the Ukraine, I felt really lonely when arriving to the train station. Two women approached me out of the blue and started to speak with me in Polish with a smile. Usually, I don't trust people who start speaking with me, especially when I look scary after not shaving for few weeks and wearing the same clothes for days since I didn't manage to learn how to say "Laundry" in Polish.
This time, I decided to give people a chance, maybe they don't want my money, who knows? I was right. They didn't want anything material, only my Soul, and tried to convince me to hear more about their spiritual organization. I agreed to meet the two girls in Startbucks the day after to listen more about their organization. We met and talked for 3 hours, and it was actually great. I had a lot of questions, they had a lot of unrelated answers that provided me with comfort and joy. For the first time recently, I felt that maybe I have found my place. I actually told them about the nomadic blog, and promised that at least half of you will probably join whatever cult I decide to join, which made them very happy.
Unfortunately, although all the spiritual and religious elements were ok in our conversation, I decided that it's not really for me. As everyone knows, there are two roles you can do by joining a spiritual organization, a follower or a leader. A follower has more fun, and a leader secures their financial future.
At my age, and considering the situation of my startups and the way my career is going, the only responsible option for me to take is to opt to become a leader. I tried to figure the fast promotion lane of their organization to become a closer to the boss and replace him/her when time comes (even McDonalds have a fast track managerial path). As always in every other religion, it seems that the boss has been around for many years. Nobody ever saw him, but he is watching everyone constantly. The crazy thing is that he is also the only one that never gets to die, NEVER. That sucks big time, and I have decided to keep on searching for better cults with more perks and benefits for us all to enjoy. When I pick one, I will let you know.
Happy travels!
Eli and the Becomenomad team
Related Posts