BecomeNomad – March updates (From Galway to Slovakia)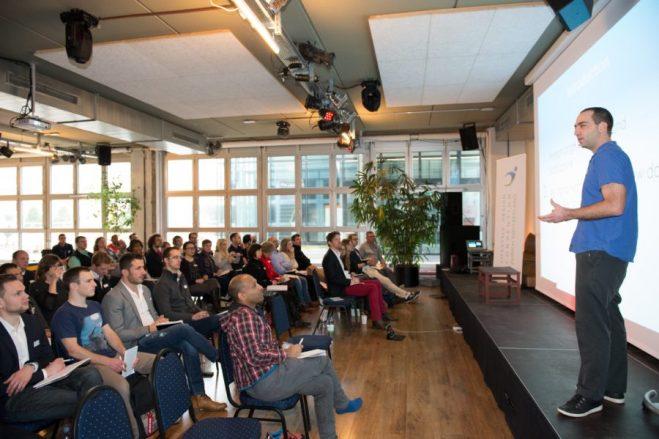 Dear nomads and aspiring nomads,
This is our 6th ever BecomeNomad newsletter. When I started the blog, I have made a pr
---
omise to myself to send newsletters every two weeks, which means I should have sent 42 newsletters so far. I think it is a great lesson for all of us to be learnt here. You can promise things to yourself that you regard as critical, break those promises, and still nothing bad will happen.
I am now in Bratislava Slovakia. Since I have sent the last newsletter from Galway, I visited Zurich after being invited to speak in a lifestyle design convention. The convention had an amazing crowd that attended in order to learn about getting "unstuck" and improve their lives. I hope that my weird story gave them some inspiration about achieving freedom by becoming location free. Honesty, I have learned more from the people who attended the convention than what I think I taught them.
After Zurich, I headed for a week to Munich, spent more than a month in Prague, and now I settled down in Bratislava, joy!
I will only say that Zurich was so expensive that I cried about 5 times after paying bills (not really crying uncontrollably, just general sadness with some tears flowing without anyone noticing). Munich was less expensive but still very expensive. Prague was great, but really touristic and big. Bratislava seems nice.
Now you know everything you need to know about those places. As you can see, this newsletter gives a lot of valuable in depth information about places from around the world. I bet you wish I would send more of those.
I didn't manage to write any new blog posts for months, which is another big promise I have made to myself and broken with nothing bad happening. For you fellow blog writers, I can only recommend that if you write a blog, try to put new content constantly. The only big thing I changed in the last few months is removing dates from blog posts, so nobody knows the blog is dead. I trust you not to spread the word about this, it's between you and me.
What's next for me? Your nomadic friend is probably going to Zagreb, and then probably to Macedonia or Bosnia. Invite me to a Cappuccino if you are around.
By the way, in Bratislava I am doing a few lectures about "How to start your own business", following the lessons I keep on learning with Startupblink, the global startup map I am working on. Lectures are sponsored by my friends from Elance, the biggest freelancing and hiring platform in the world. If you join clicking on this link, you can apply for more jobs as freelancers without paying, and get a $50 coupon to hire your first freelancer. Those platforms paid my bills as a freelancer for the first 2 years of my nomadic lifestyle, and I think that using them is a good idea for those of you who are just starting their nomadic life.
One more platform I came across this month is BlablaCar, a car sharing portal that allows you to find rides from all around the world, I am going to try it soon for the first time!
If you have any comments, questions or you are around where I am currently at, let me know by replying to this email. I love hearing from you. Sometimes I get paranoid that nobody is reading this newsletter, and the stats I have confirm that if you have made it to this point reading this, you are unique and probably on your own.
Happy travels nomads!
Eli and the Becomenomad team
Related Posts